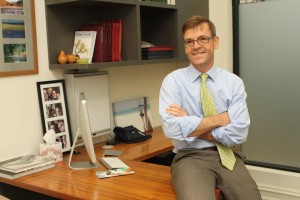 Hamish is a fully qualified and accredited Plastic and Reconstructive Surgeon. He is a Fellow of the Royal Australian College of Surgeons, and an active member of both the Australian Society of Plastic Surgeons and the Australian Society of Aesthetic Plastic Surgeons. He has been in private practice for over 20 years.
As a specialist in one area of surgery, Hamish keeps at the forefront of developments in the area of breast surgery. He is invited to talk at national meetings about his work, and runs a group to bring together Melbourne plastic surgeons with a specific interest in breast to share ideas and keep up with current trends. He is heavily involved in breast cancer reconstruction, and research into cancer prevention, and patient and nursing education in this important area of medicine.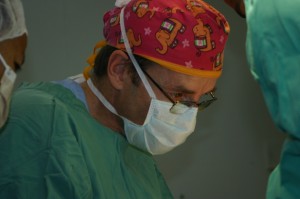 Hamish has completed extensive surgical training in both Australia and overseas, since qualifying as a doctor from the University of Melbourne in 1987. In Melbourne he has held Registrar positions at most of the leading tertiary hospitals including the Royal Children's Hospital, the Alfred Hospital and the Royal Melbourne Hospital. He has trained and worked in most of the leading tertiary hospitals in Melbourne and country Victoria, and overseas in British Columbia, Canada and Scotland Aberdeen. He undertook a postgraduate fellowship in Breast Surgery at the University Of British Columbia in Vancouver, gaining specialist experience in Cosmetic and Reconstructive Breast Surgery, and has continued to undertake further training in these areas to keep up to date in this field, including courses in France, Canada and America, and visiting international surgeons with a specific interest in this area.
In addition to his extensive training and clinical experience, Hamish has a number of research interests in Plastic and Reconstructive Surgery. He has research papers published in the field of breast surgery, and set up and runs a collaborative forum for Melbourne based surgeons with a specific interest in plastic surgery of the breast.
He has a strong commitment to teaching, and is a supervisor of training for the Victorian Board of Plastic Surgery, and teaches advanced Plastic Surgery Trainees weekly, both in and out of the operating theatre. He provides guidance and leadership for young plastic surgeons in Melbourne.
He is also been committed to supporting the public health system, previously on staff at the Austin and Repatriation Hospital, Heidelberg, and the Latrobe Regional Hospital, Traralgon.
Hamish is a committed family man with four daughters, and a passion for fly fishing. When he is not treating patients you can probably find him knee deep in an alpine river somewhere.