Our Philosophy
Good care involves not only listening to patients, but hearing them too. Skills are needed in judgment as well as technical expertise.
With many of the patients we see, the prime goal is to restore a sense of proportion, of femininity. Whether the problem is due to gravity, genetics, age, child bearing or cancer, restoring shape and form can allow for a restoration in dignity and confidence.
We aim for a complete experience of care – if you are concerned, then we are too.
We aim to provide good communication – from the reception staff through to the surgeon. We feel that to be informed is to be empowered, and allows for educated choices.
We want your experience with Hawthorn Plastic Surgery to be rewarding and friendly and this is what we also aim to achieve.
The Practice
Hawthorn Plastic Surgery, 527 Glenferrie Road, Hawthorn, 3122. Ph. 03 9421 5555.
Hospitals
Private Hospitals
St Vincent's Private Hospital, 159 Grey Street, East Melbourne 3002
Epworth Hospital, 89 Bridge Road, Richmond, VIC 3121
Consulting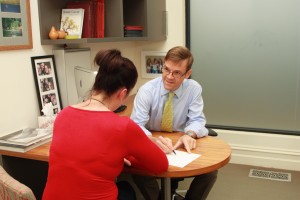 Hamish consults every week at his Hawthorn rooms. The consulting sessions change each week, so please contact the Hawthorn rooms or request a consultation to find a convenient time for your initial appointment.